What is UDID?
A UDID is a unique device identifier associated with a specific device that Apple uses to connect the device to an iOS developer account. This is how developers can test their beta releases before deploying the final built. In this blog, you will learn how to find UDID on iPhone to make your built deployment process trouble-free.
Every iPhone X and earlier models contain a 40-character alphanumeric string as a unique device identifier. The models after iPhone X contain a 24-character unique identifier in the form of digits.
Before learning how you can find UDID on iPhone, let's understand why you need it.
Why Do You Need a UDID?
UDID helps you control access over other applications and make your data and applications secure by illegal theft. It is unique for every device and its login credentials. In short, it is a safety code of the data you have on your device.
Apple only allows iOS devices to install the apps that are approved by Apple. So, the developers who are building apps for iOS requires to submit their apps to the App Store before installing them on the iOS devices. But it is important to test the beta versions of your apps before making them public and to do that, we need to register our device for an Apple developer account with the unique UDID.
Find Your UDID by Appforshare.io
At appforshare.io, you can find your UDID in these simple steps.
1. Click on the Find Your UDID tab
Go to the Find your UDID tab at appforshare.io.
Click the button that says Click for your UDID. The popup window will appear. Click on Allow.
It takes a few seconds to download the profile.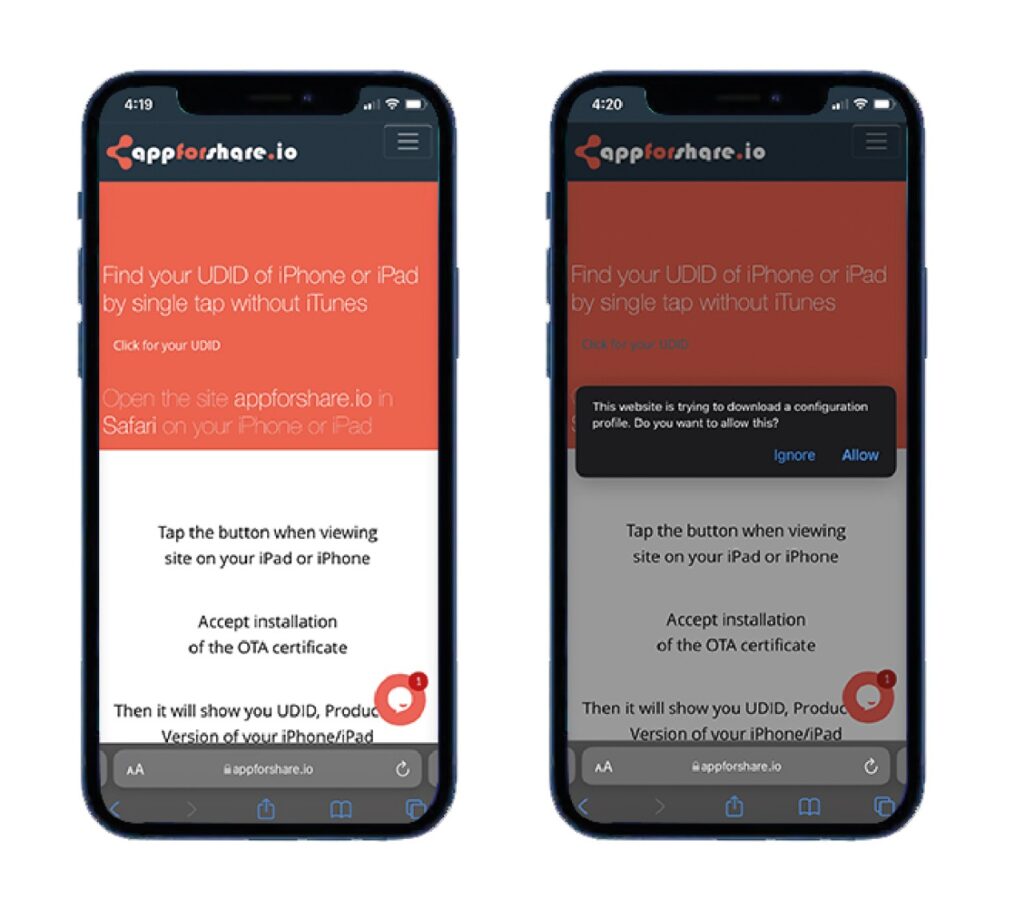 2. Install the app from the settings
Once it is downloaded, the popup window of Profile Downloaded will appear. Click Close.
Now go to the phone Settings.
Click Profile Downloaded and click Install.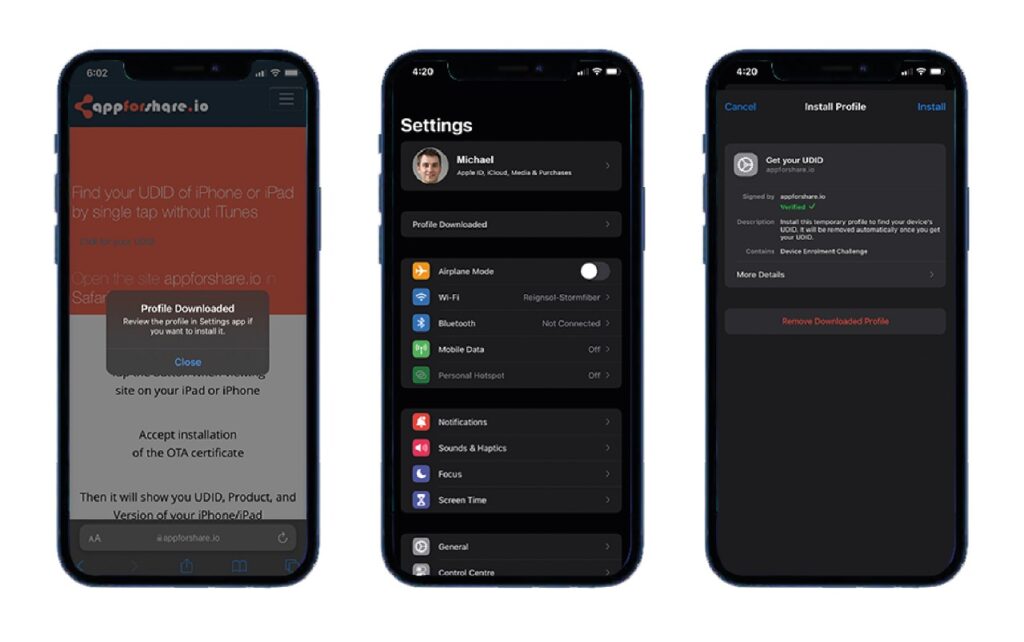 3. Save the link to your UDID
After installation, you will get your UDID link.
Give a title to it, and click Save.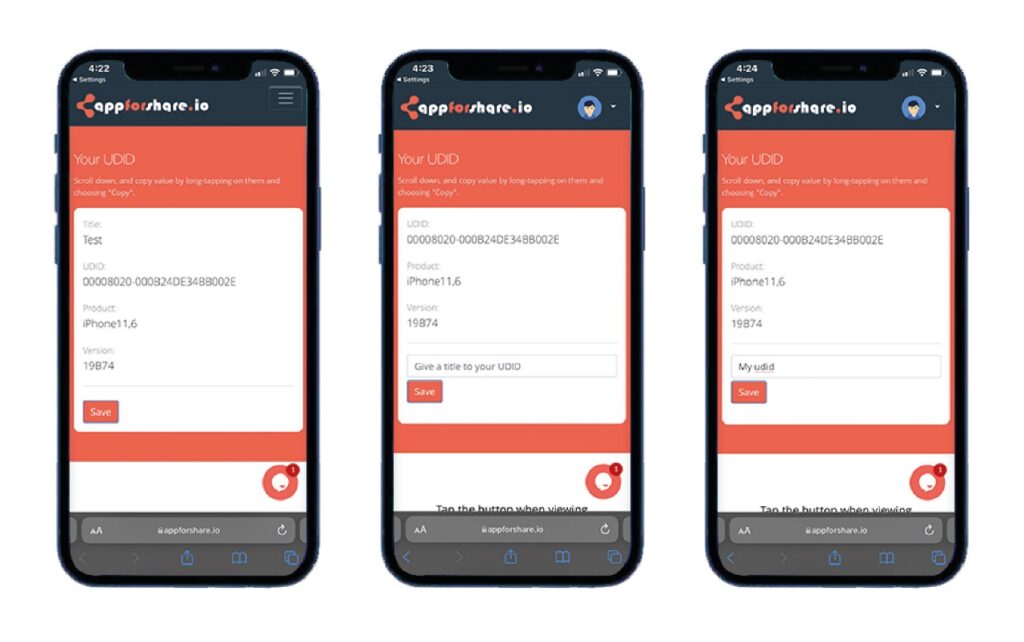 4. Your UDID is saved
When you save the link, a popup will appear to ask for login (if you are not logged in).
Login with your account and a screen will appear with your UDID, its title, product, and version.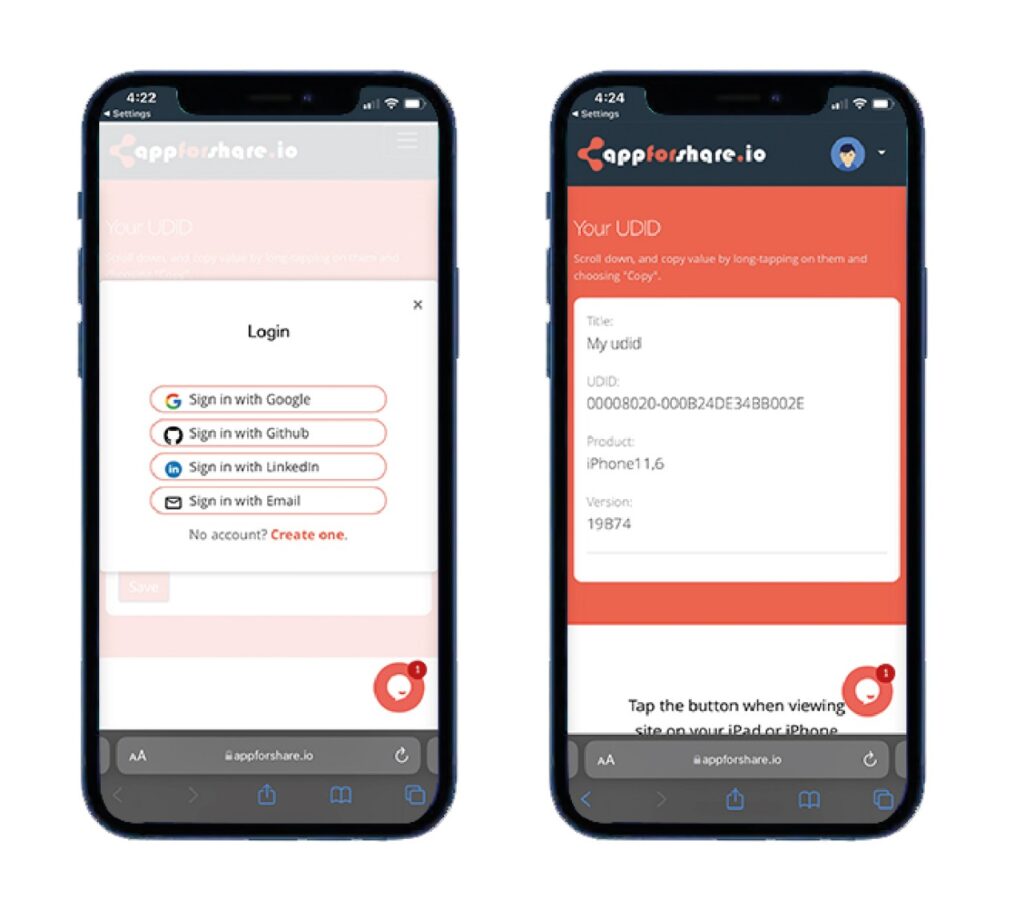 5. Paste the UDID Anywhere
Now that you have copied your device UDID, you can copy it in your email or can send it from any other messaging app to the trusted destination.
Finding the UDID of your Apple device is now easier from Safari. You do not have to connect your phone to the laptop or your MacBook. Open appforshare.io in your Safari browser from your iPhone or iPad to find your UDID with the above simple steps.
*Feel free to contact us at support@appforshare.io.